Aftercare Tips For Dentures
Posted by DR. MARIO LAMAS on Jun 22 2022, 06:21 AM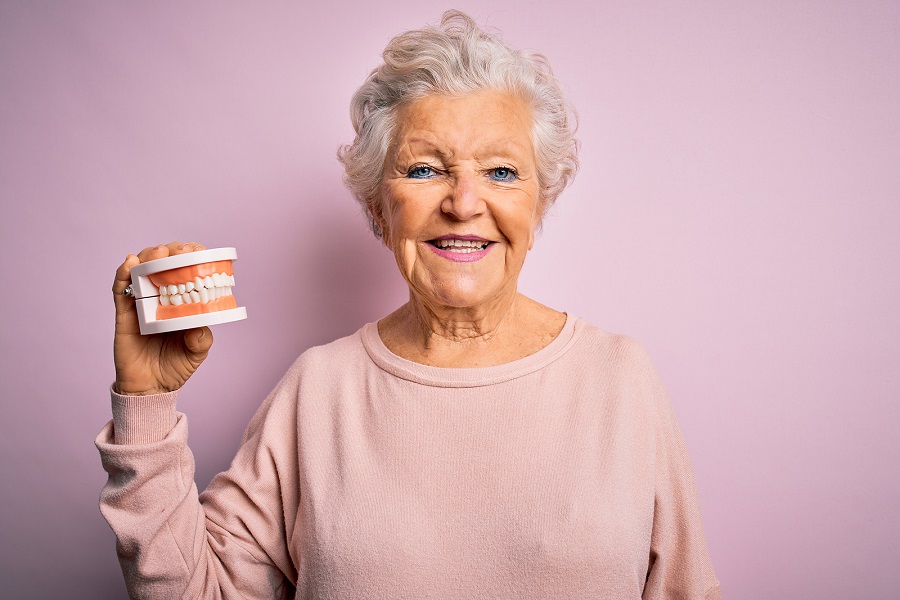 If you're new to dentures, you might be wondering how you're supposed to clean them or take care of them. The good news is that it's easier than you think, and with the right tools, your dentures can stay clean and bacteria-free.
Cleaning Dentures
Start with a soft-bristled toothbrush and a denture cleanser. Gently scrub the denture using small, circular motions to remove any plaque or food particles. You can use an effervescent denture cleanser, which cleans and deodorizes.
Soak your dentures in warm water for at least 30 minutes. Every few weeks, you should use a denture cleanser or cleaner to soak your dentures. This will help remove plaque and keep your dentures clean.
If you experience any issues with your denture care, be sure to contact our dental team.
Scheduling Regular Dental Checkups
While your dentures are fake teeth, you still need to keep them clean. Brush them daily with non-abrasive toothpaste or denture-cleaning solution. If your dentures are especially uncomfortable, rinse them with cold water. Every six months, your dentures should be examined by a dentist for damage or wear and tear.
Avoid Foods and Beverages That Can Loosen Dentures
With dentures, you can still enjoy all the foods you love. However, you may have to adjust your diet slightly. Foods and drinks that can loosen dentures include:
Acidic foods (oranges, lemons, grapefruits, tomatoes, etc.)
Spicy, salty, and sugary foods
Nicotine
Hard candies and cough drops
Chewing ice
Chewing gum
Alcohol
Certain medications
Avoiding Damaging Habits
Your new dentures will affect your speech a bit. Practice reading aloud, speaking slowly, and articulating clearly. To avoid damage, don't bite directly into hard foods, and don't open or close your dentures with your teeth.
Staying Positive and Relaxed
The first few days with a new denture will feel strange like you're wearing someone else's teeth. This feeling is normal, and it doesn't mean your denture doesn't fit. Most people quickly adapt to the new denture. If it takes a long time for you to adjust to your denture, let your dentist know. Your dentist can make slight adjustments as needed.
Schedule an appointment with Tijuana Dental Studio if you have any concerns regarding your dentures. We are at Calle Quinta, Zona Centro, Tijuana Baja, California 7974. Contact us at 619 955 6901 (US) or 664 685 6460 (MEX). You can also visitour website to book an appointment.