Four Reasons Why You Should Consider Porcelain Veneers
Posted by DR. MARIO LAMAS on Aug 28 2020, 01:54 AM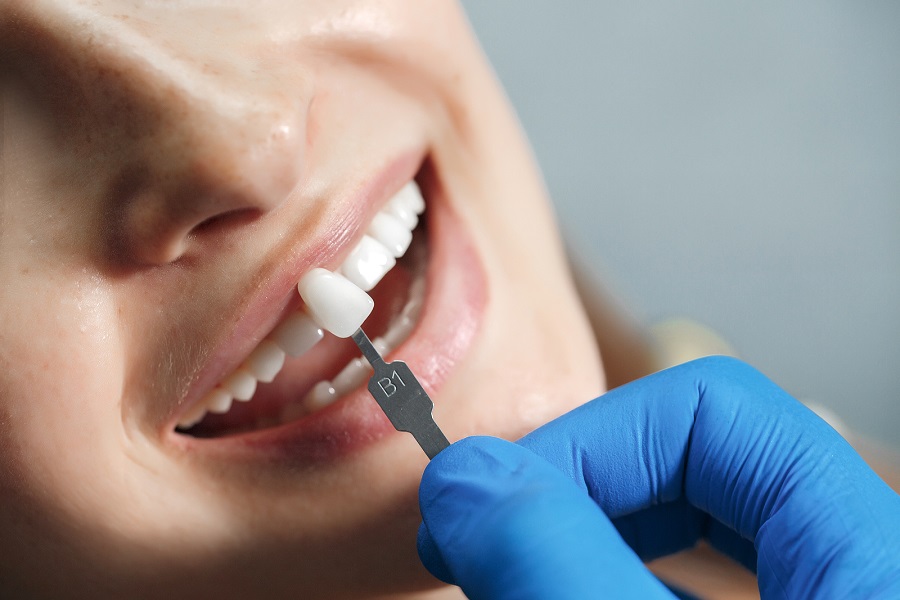 Porcelain veneers are wafer-thin, customized dental restorations that are placed on the frontal surface of the teeth and bonded using dental adhesives. They are widely used to correct cosmetic issues such as cracks, chipping, discoloration, excessive gaps between adjacent teeth, etc. Over the years, porcelain veneers have gained a lot of popularity owing to their impressive features.
Veneers Offer Excellent Durability
When you visit the dentist and get a restoration done, you expect it to last for several years without any hassle. Veneers wouldn't disappoint you in this regard. Though they are extremely thin, the material used to fabricate them offers great resistance to wear. With regular usage, their rate of wear is negligible. With optimum care, porcelain veneers last for approximately 15 years, and composite veneers last between 5 to 7 years.
Veneers are Resistant to Staining
The dental-grade ceramic used in the fabrication of veneers is resistant to staining. The teeth may stain as you age due to the consumption of colored foods, improper oral hygiene, chewing tobacco, etc. This is due to the porous surface of the teeth, which allows the minute staining particles to get dislodged in it. But, veneers have a smooth surface devoid of any pores, which keeps stains away. However, it would be a wise choice to avoid excessive consumption of colored foods to keep your smile as bright as possible.
Veneers Can be Used for Multiple Purposes
Dentists use veneers for various cosmetic and restorative purposes. They can be bonded to the chipped teeth or naturally misshapen to restore them to their ideal contour. Bonding veneers to cracked teeth helps to hold them intact and prevents the crack from growing wider. Teeth that are severely discolored may not respond well to teeth whitening. Veneers can be bonded to severely discolored teeth to make them look whiter. Even the excessive spaces between adjacent teeth can be eliminated by bonding veneers to them.
Highly Customizable
Earlier, dental restorations were being made from metals such as gold, silver, or amalgam. Although these restorations were tough and highly durable, they left a metallic appearance on the teeth. Hence, their usage has been limited in recent years. Instead, dental-grade ceramic is the more preferred material to fabricate restorations as it is tooth-colored and can be customized in terms of color, texture, and contour. This helps to match it with the exact appearance of the natural teeth, helping to keep the veneer under disguise.
Please do reach out to us to know about dental veneers and plan your treatment accordingly. Call us today or schedule an online appointment, and we'll be glad to help.