New Year, New Smile With Braces
Posted by Tijuana Dental Studio on Jan 4 2023, 01:31 AM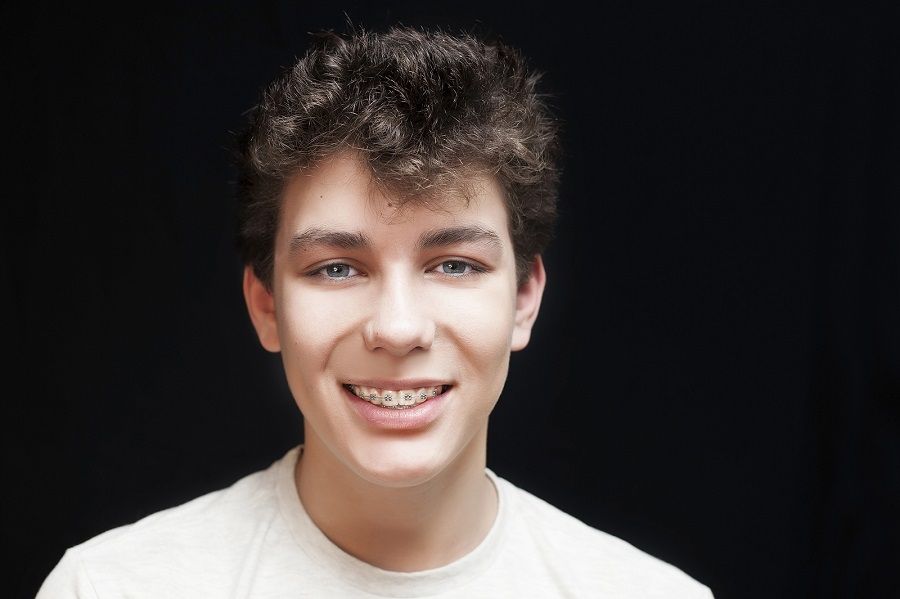 If you have crooked teeth, you may feel insecure about your smile. However, with advancements in dental technology, you no longer have to suffer for years with a misaligned smile. At Tijuana Dental Studio, we do everything in our power to ensure your orthodontic experience is as smooth and comfortable as possible, including using pre-numbing gel before placing the brackets or wires on your teeth and gums. Our highly trained team is also more than happy to answer any questions you may have about your treatment. 
Braces are a pretty common treatment in dentistry. In fact, dental braces are the most common type of orthodontic treatment. They are used to straighten the teeth and correct their alignment in the jaw. This is done by applying a constant force in a carefully controlled direction over a period of time. This gentle pressure slowly moves the teeth to their optimal positions within the mouth. Depending on the severity of the alignment issue, dental braces can be worn for anywhere between six months to two years. Once they are worn for a specific amount of time, the patient will need to visit the dentist once again to have the dental braces removed and the progress evaluated. It is important to keep in mind that patients will need to be committed to wearing dental braces during the specified timeframe in order for the treatment to work properly.
How Are Braces Used to Straighten Teeth?
Metal braces use a system of brackets, bands, and wires to straighten teeth and fix bite problems. The brackets attach to the front surfaces of your teeth and may be made of metal or ceramic materials. Brackets are sometimes bonded to the front of the tooth with a composite resin material for added stability.
The bands may be stainless steel or another material and wrap around the molars to connect the upper and lower arches together. Bands are often used for more complex bite correction cases, like when a patient has missing or very crooked teeth.
Finally, there is the wire, which adjusts the tension in the wire to move teeth into the proper position. The wires are changed out every few weeks to help guide the teeth into alignment. If rubber bands are necessary, those are applied as needed as well. A patient may need to wear a retainer after their orthodontic treatment is complete to help prevent their teeth from shifting out of place again.
When you first get your braces, it is common to feel some discomfort in your mouth for a few days. This discomfort is typically caused by your brackets rubbing against your gums and cheeks – this is usually relieved through eating soft foods as you adjust to your orthodontic treatment.
To learn more tips to take care of your teeth and oral health, call Tijuana Dental Studio at (619) 955-6901 (USA) or (664) 685-6460 (Mexico). You can also visit us at Calle Quinta, Zona Centro, Tijuana Baja California 7974.