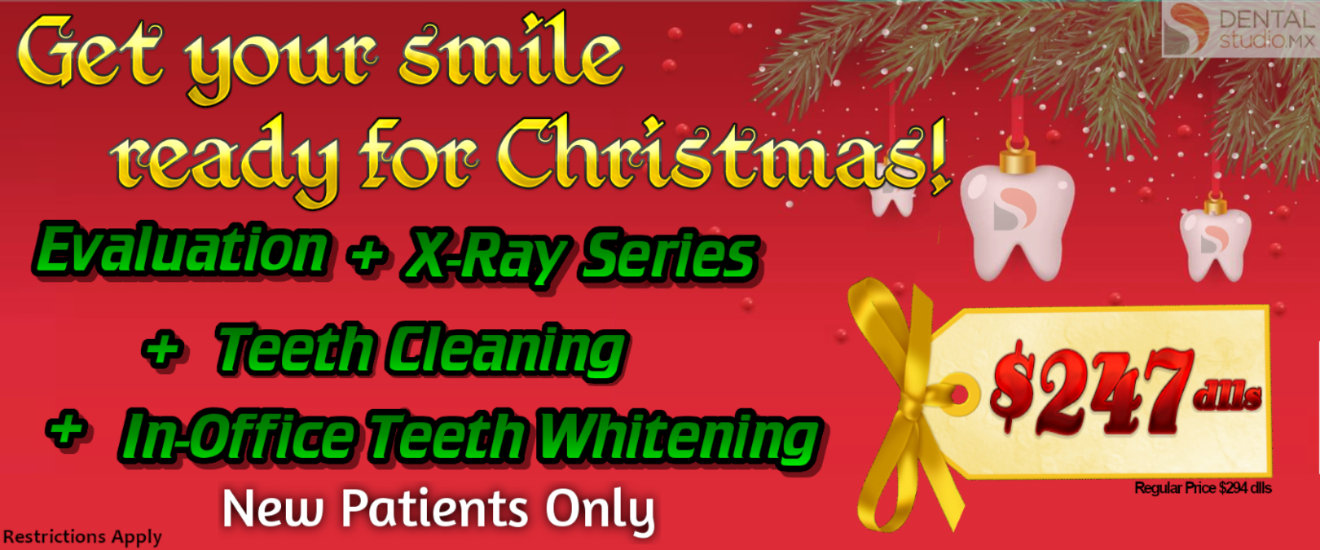 White Smile, White Christmas Promo - $247 dlls
(Regular Price $294 dlls)

Get a white and healthy smile, and surprise your friends and family at your Christmas Dinner!
In this package you can get the following treatments with an incredible discount:
·      Evaluation
·      X-Ray Series
·      Teeth Cleaning
·      In-Office Whitening

Visit us and your smile will be your best gift this Christmas.
Schedule your appointment now!