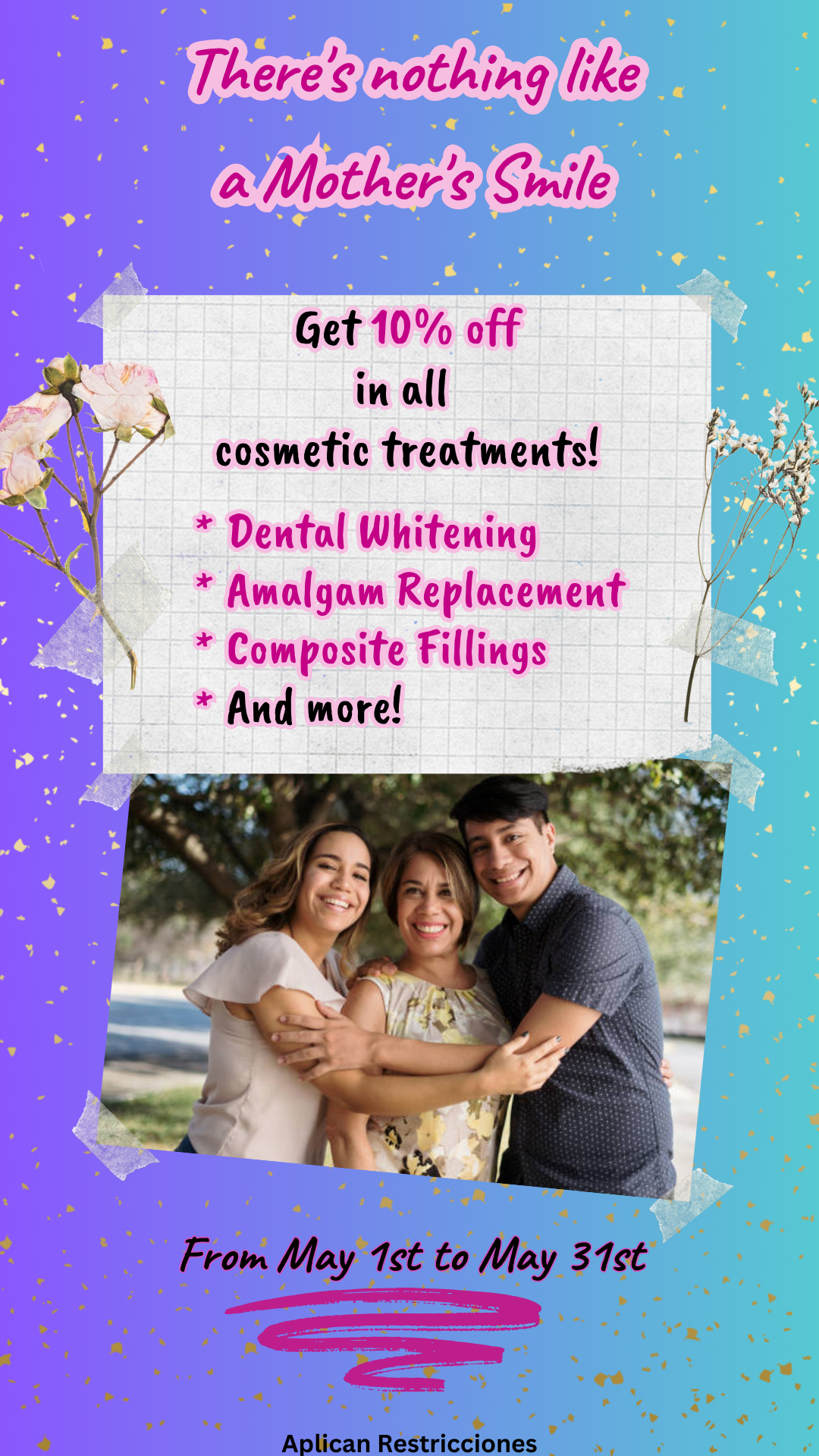 Mother's Day Promotion - 10% Off Cosmetic Treatments

There's nothing better in the world than a pretty ow long ago did you get those metal fillings? It's time to replace them with something better!

Enjoy this promotion and get 10% off all our cosmetic treatments, such as...

·    Dental Whitening
·    Amalgam Replacement
·    Composite Fillings
·     And more! 
Schedule your appointment now!
Book Now