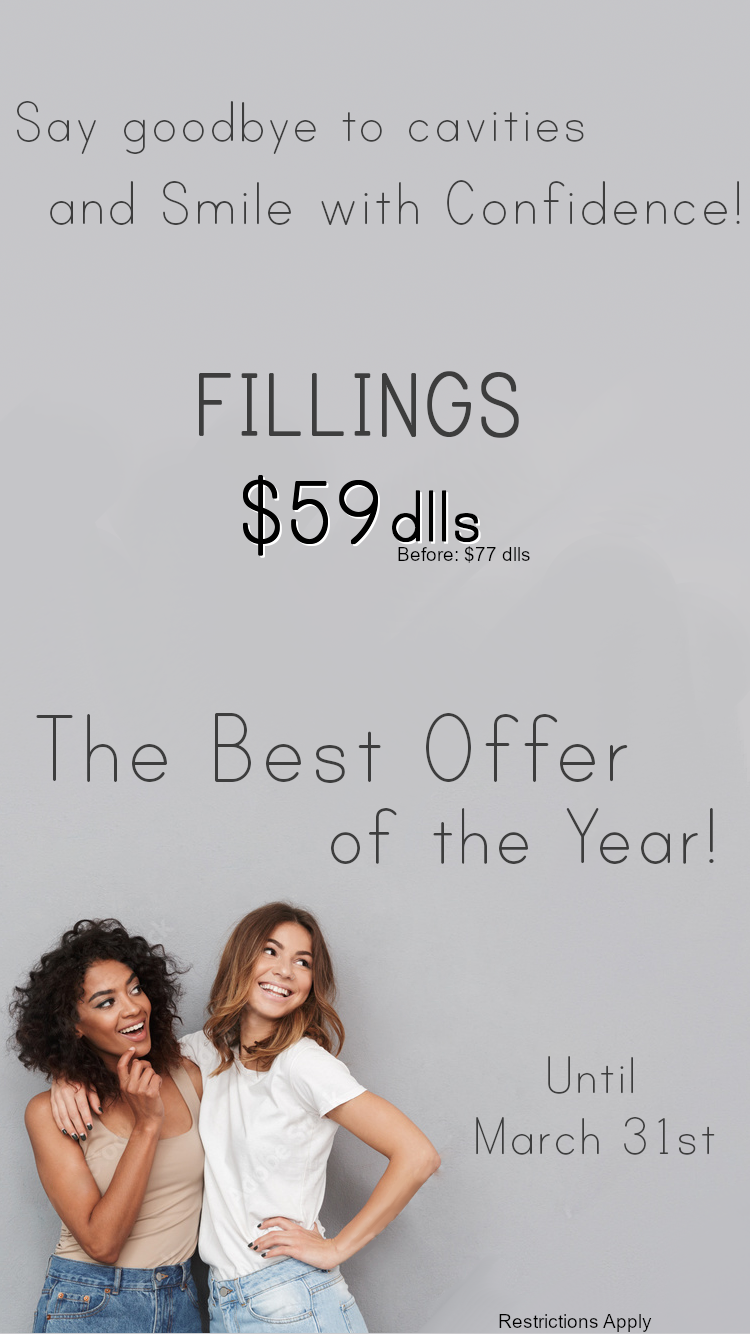 Fillings Promotion - $59 dlls ea
(Regular Price $77 dlls ea)
Do you no longer dare to laugh out loud because you worry that someone will see your cavities?
Get rid of them with this fillings discount!

·      Natural-looking because they match your teeth's color
·      Several can be done in a same appointment
·      Prevent teeth fractures
·      Help to maintain your oral health
·      Improve the look of your smile
Schedule your appointment now!