Dental Tourism in Tijuana
Posted by Dr. Lamas on Oct 11 2019, 05:29 AM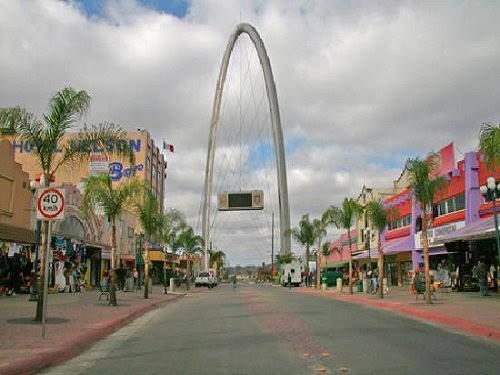 Thanks to its proximity to USA, Tijuana has enjoyed a privileged position when it comes to tourism. Whether it's recreational, gastronomic or medical tourism, Tijuana has always been a destination for many Americans who visit Mexico. Dental Tourism isn't the exception.
Why should I visit a Dentist in Tijuana?
There are several reasons to get an appointment with a dentist in Tijuana. Here are the most important:
Lower prices than in USA. With or without insurances, prices in Tijuana will most of the time be lower than in USA. For example, you may save up to $700 dlls in a root canal therapy in Tijuana when compared to USA. Take a look at our price list for some comparison examples.
Many dentists in Tijuana also accept American Insurances.Got an insurance? You could use it here too! And even better, you might be able to get more dental treatments done in Tijuana by the same amount of your yearly maximum. Copayments are often very low, or sometimes non-existent depending on your coverage! When was the last time that you had a copayment of $30 dlls for an extraction?
Same quality materials at less expensive prices. One of the main reasons why prices in USA are so high are not just the doctor's fees, but the materials' prices as well. Dentists in Tijuana have products with a comparable quality to those in USA and obtain them at lower prices, which translates to lower treatments costs for the client.
Excellent attention and service.Dentists in Tijuana are very friendly, they will receive you with a wide smile and a warm treatment. We want you to feel our clinics like your second home.
Enjoy Tijuana!There's much more to do in Tijuana besides getting dental work. Get to know the local cuisine, enjoy artisanal beers, buy souvenirs, get the traditional zonkey photo, and much more! Got a new metal-free crown in Tijuana? There's no better place to put it to work than a local restaurant! With a dollar being worth almost $20 pesos, you get to buy a lot of products for little cash.
So, what are you waiting for? Come and visit the best dentists in Tijuana! Schedule your appointment today at Dental Studio and enjoy what Tijuana has to offer!