Travelling Restrictions to US as of January 26th
Posted by Melissa González on Jan 19 2021, 10:34 AM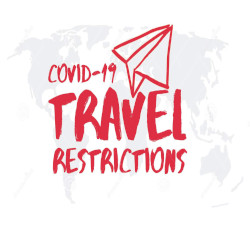 As you probably have heard already, earlier this month the CDC issued an order effective January 26th that all air passengers must present a negative COVID-19 test before entering U.S.
This has caused some confusion among US citizens and foreign visitors regarding their travels to Mexico.
First of all, we have to make clear that this order only applies to air passengers. This means that only travelers who enter USA via airplane will need to get tested. Sea and land passengers are NOT required to get tested.
Can I visit my dentist in Tijuana with the current travelling restrictions?
Yes, dental appointments are still considered a valid reason for essential travelling. As long as you're a legal resident or citizen, you can go back and forth across the border for essential reasons like getting a root canal or a crown. 
Will I need to get tested to enter Mexico by land or air?
No, the Mexican authorities have not made any changes to the current "essential-only" restriction. Tourism is still restricted, but travelers who visit Mexico for essential reasons such as a dental appointments are free to enter the country. Don't worry, all dentists in Tijuana areworking with special safety measures in order to avoid the propagation of the virus and keeping your health intact.
Will I need to get tested to return to USA by land if I visit my dentist in Tijuana?
No. As mentioned earlier, this order only applies to air passengers. Traveling restrictions by land remain the same as before.
Will I need to change my appointment with my dentist? Should I wait to set a new appointment?
Since no changes have been made to land traveling restrictions, you can feel free to set a new appointment with your dentist in Tijuana or to keep any appointment you've already set. Remember that delaying a dental treatment can end up with worse consequences and a more expensive treatment to fix it. 
A useful tip for non-Californian patients!
If you live too far from the border and you MUST fly to visit your dentist in Tijuana, you can instead fly to San Diego and cross the border on foot without needing to get a test, since domestic flights do not fall under the CDC's order. Once here, you can take a taxi, Uber or Didi ride to your destination. 
Hopefully this will clear up your questions, otherwise feel free to leave a comment!